Integrating the SDGs into Your Reporting Process



GRI Certified Workshop for the Sustainable Development Goals
Integrating the Sustainable Development Goals (SDGs) has become a critical part of the sustainability reporting process. How can sustainability reporting assist in reaching the 2030 Agenda for Sustainable Development? And, how can businesses and governments contribute to accomplish the goals through sustainability reporting?
Both businesses and governments are fundamental to achieve the UN's Sustainable Development Goals (SDGs) by 2030. 
The GRI Certified Workshop Integrating the SDGs into your reporting process is a practical workshop that provides guidance on embedding the SDGs into an organisation's sustainability reporting.
The workshop is aimed at report preparers and professionals in the field of CSR and sustainability reporting who want to advance their knowledge on the SDGs. The workshop enables attendees to:
Learn about the Sustainable Development Goals, what they are and how they set the global agenda for sustainable development, as well as how they relate to governments and business actions.

How the SDGs link to the GRI Standards on both goal and target level and what the available business actions and possible business disclosures are per each SDG target.

Learn about GRI and how to navigate the modular structure of the GRI Sustainability Reporting Standards (GRI Standards).

Understand the method to integrate the SDGs into your reporting process by learning about available SDG tools and how to use them, including five practical steps.
The workshop contains best-in-class case studies which demonstrate how companies have started to integrate the SDGs into their reporting process.
TRAINING CERTIFICATE
Upon successful completion of the training course, participants will receive a certificate directly from the Global Reporting Initiative (GRI).

the link between the gri standards and the sdgs
The UN Sustainable Development Goals (SDGs), launched in  2015,  embrace a universal approach to the sustainable development agenda. They explicitly call on business to use creativity and innovation to address development challenges and recognize the need for governments to encourage sustainability reporting.
GRI is the bridge between businesses and governments, enabling them both to make positive contributions to the UN SDGs. 
Transparency of business conduct has long been a primary engine of improvement and will remain critical as stakeholders across the world continue to advance the shared goals of the 2030 Agenda for Sustainable Development. Businesses – big and small – are essential actors in the journey to advance the Sustainable Development Goals (SDGs). This workshop provides the initial guidance for business to engage with the Goals and measure their impact relying on existing processes and the GRI Standards.
For more information about this workshop please contact us at training@csrworks.com
For full training calendar, click here.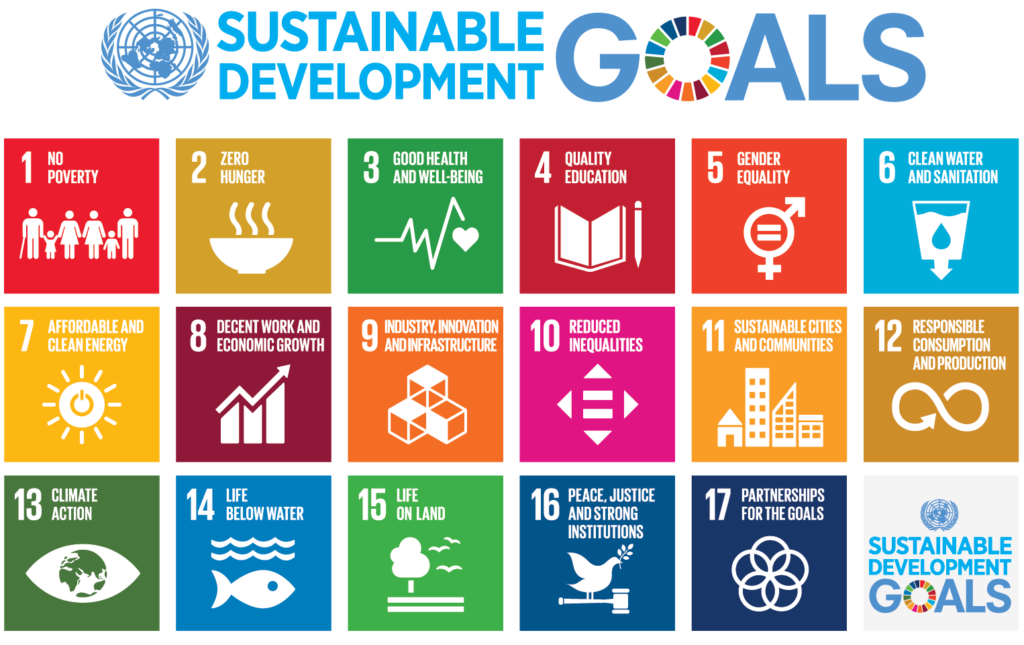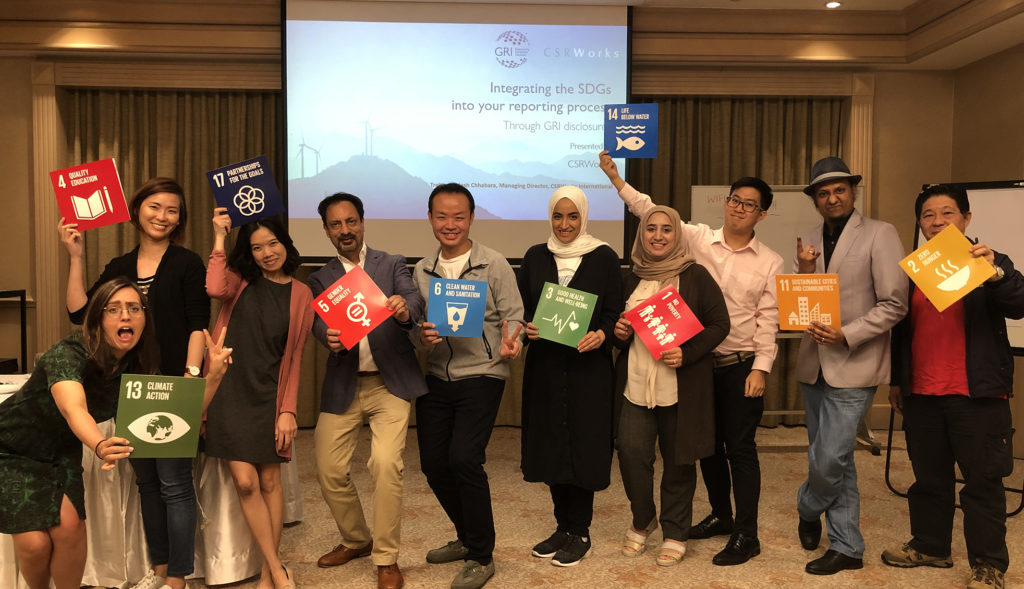 Date: 10 December 2019
Time: 9:00 a.m. – 6:00 p.m.
Venue: Orchard Hotel, Singapore
Early Bird tickets available till: 6 November 2019 
Registrations close on:  22 November 2019
For a first timer, this course provides a good overall understanding of the SDGs. 
– Ryan Tong, Associate Director, Temasek Holdings Pte Ltd.
Excellent course! Trainer is knowledgeable and provides relevant training materials. – Fatin Said Al-Zadjali, Director, INCEIF
Excellent! Well designed course with practical and actual case studies provided. – Colin Legarde Hubo, Executive Director, UA&P, Center for Social Responsibility
CSRWorks International Pte Ltd
237 Alexandra Road
#06-06 The Alexcier
Singapore 159929
©Copyright 2018 – All Rights Reserved – CSRWorks International