The Top Ten Trust Factors in Sustainability Reporting
Presented by Elaine Cohen, global reporting expert who has written more than 100 sustainability reports for multinational companies, this Master Class will focus on the ways that company reporting teams can elevate the credibility of sustainability reporting to gain maximum business value from transparency and disclosure.
The Master Class will start with a review of the value of trust in sustainability reporting what this means to different stakeholders and for your company. It will continue with a presentation of Elaine Cohen's Top Ten Trust Factors© that will help any report deliver high-credibility, high-authenticity and high-trustworthy content.
With best and poor practice examples, this workshop will deliver practical guidance that you can apply in YOUR NEXT Sustainability Report.
And there's a BONUS: all companies attending the workshop will receive THREE TIPS to improve the TRUST FACTOR of their reporting based on Elaine's review of their last report.

Learn how to craft a credible CEO statement

Transparency maturity

Accessibility

Making materiality work

Reflecting stakeholder voice

Design and format friendliness

Telling the right stories in the right way

Zero techno-babble and more……
CSR Managers, Sustainability Reporting Managers and teams, Consultants and Advisors.
To register for the workshop, write to training@csrworks.com

Note: You can submit your registration online if you are also attending the Asia Sustainability Reporting Summit 2019 on 4&5 September in Singapore. To do so, please click here.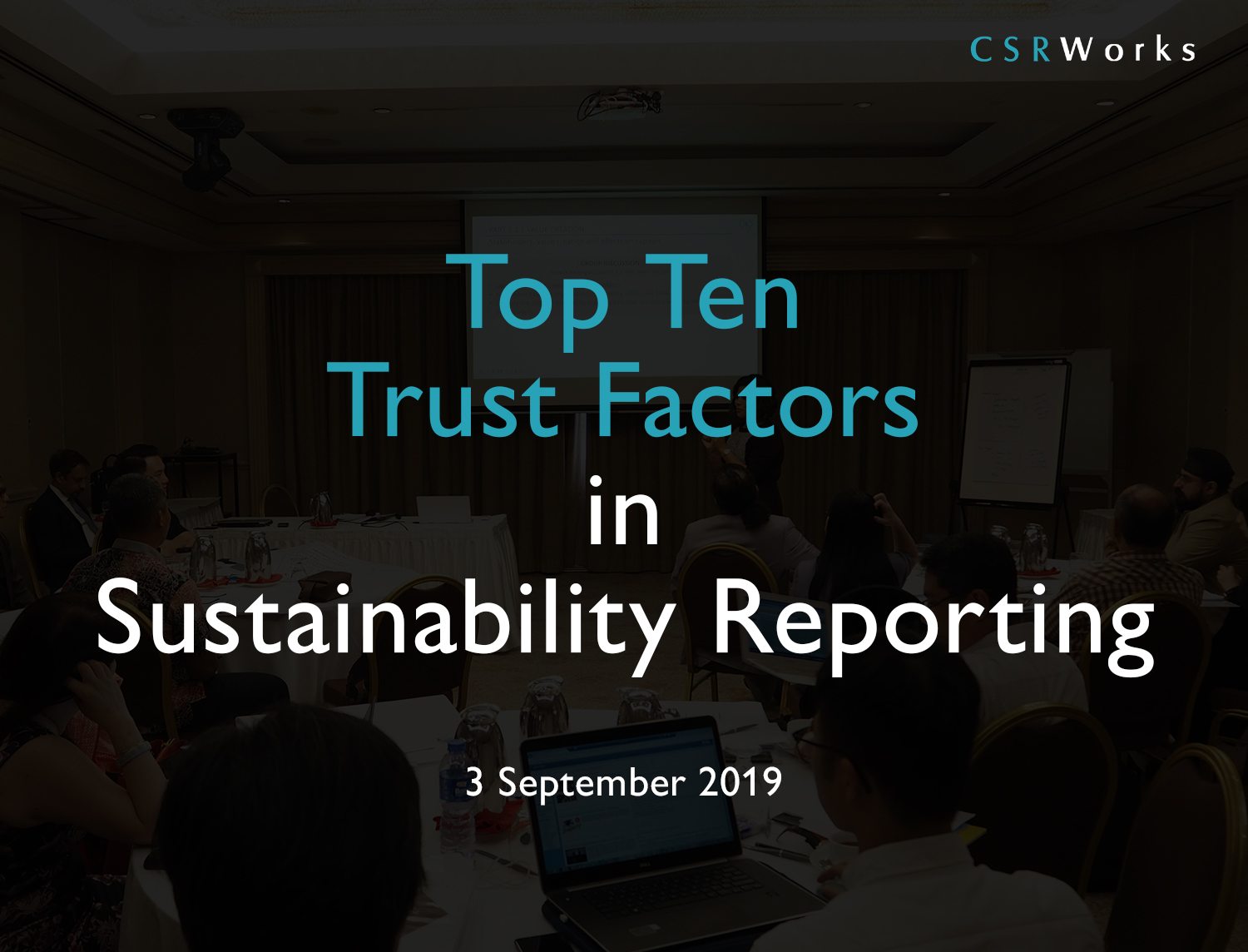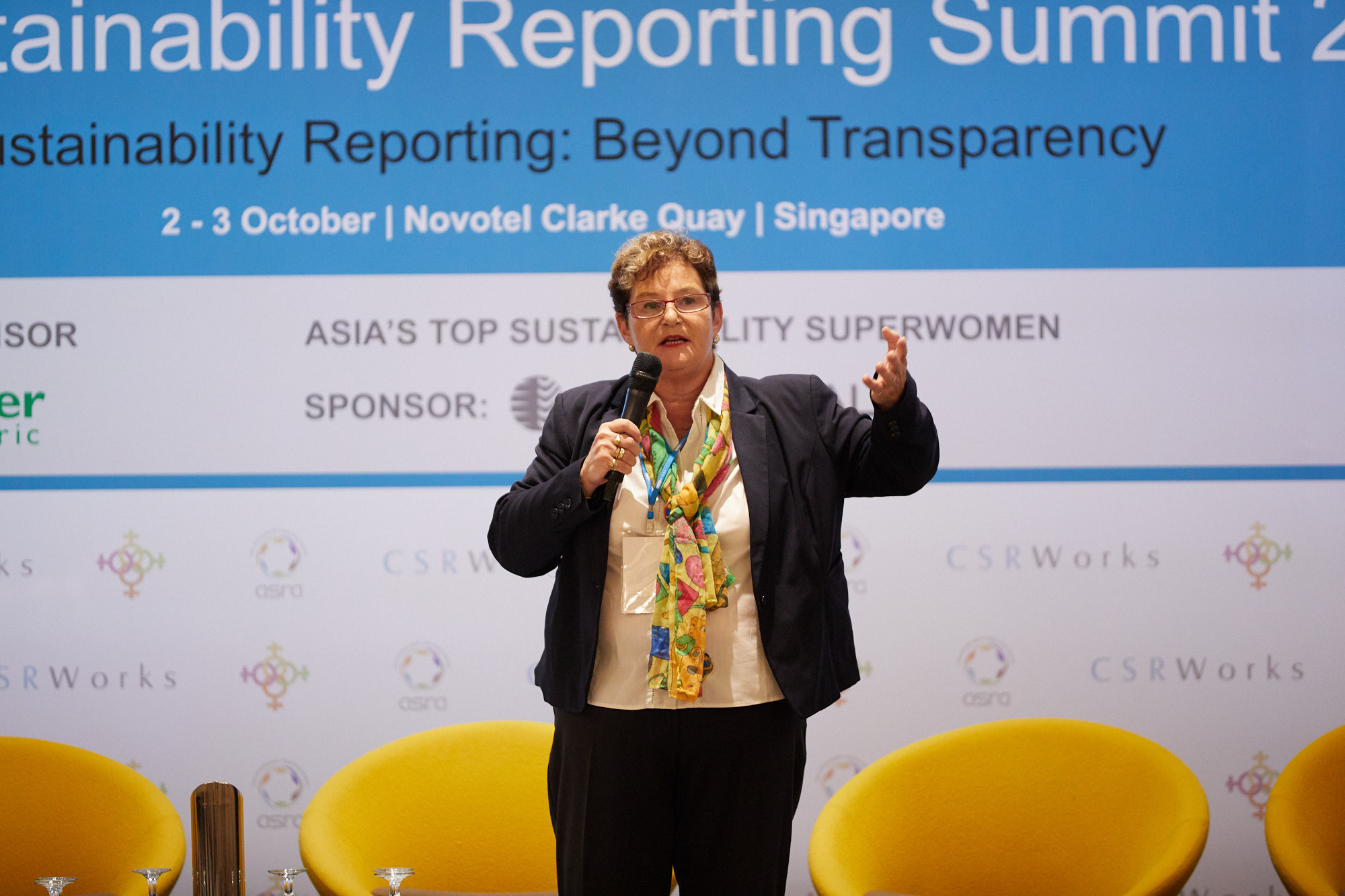 Elaine is an expert voice in the field of sustainability strategy and reporting. She is a strategic associate of CSRWorks International. The founder-manager of Beyond Business Ltd, Elaine has supported almost 100 client CSR and sustainability reports in recent years, mostly working with global companies. A lifetime honoree Top Thought Leader in Trust from Trust Across America (awarded in 2017), Elaine has authored three books and several book chapters on sustainable practice and publishes the CSR Reporting blog. The books authored by her include "CSR for HR: A necessary partnership for advancing responsible business practices" (Greenleaf, 2010), the first book ever to focus on the CSR-HR interface and Sustainability Reporting for SMEs (DoSustainability, 2013).
She is and a frequent chair and speaker at sustainability events. Elaine also sits on the judging panel of the Asia Sustainability Reporting Awards, organised by CSRWorks International.
CSRWorks International Pte Ltd
237 Alexandra Road
#06-06 The Alexcier
Singapore 159929
©Copyright 2018 – All Rights Reserved – CSRWorks International