An interview with Veda Corporation Founder & President, Gennie Yen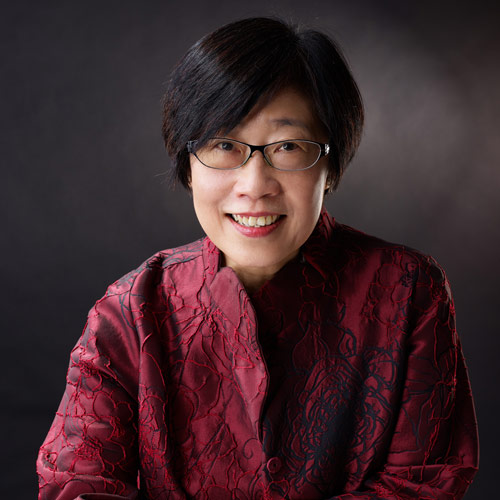 "Cultivated and inspired thousands young sustainability and CSR talents through many training programs and activities. They will be the foundation of sustainability development at present and in the future."
What have been your top achievements in sustainability so far?
Built the most comprehensive platform ( www.CSRonereporting.com) in Chinese for sustainability knowledge and information. Professionals and public can access resources and interact with experts in the field to learn about new trends and know-hows.
Cultivated and inspired thousands young sustainability and CSR talents through many training programs and activities. They will be the foundation of sustainability development at present and in the future.
Connected Taiwan corporates and talents with international CSR organizations and platforms, such as GRI, CECP, Giving Tuesday, CSR Works, CSR Asia, among others.
What challenges have you faced along the way and how have you overcome them?
I started the CSR promotion and development in Taiwan since 2007. At that time, most of the people did not have much awareness in this regard. Patience and persistence are the most important factors to face the challenges from the lack of understanding about CSR and sustainability. In recent years, more government agencies and corporates have gradually started to realize the true meaning, potential and benefits of sustainability.
Veda International is a communication consulting and PR agency, the nature of the business is always busy with tight schedules. But for CSR and sustainability, efforts to research new information and promotion are key requirements. Therefore to keep the company sustainable in business and get improvement in the sustainability field was a big challenge.
What are the biggest challenges and opportunities you face today as a sustainability leader?
The urgency of climate change impact as well as other CSR issues are crystal clear in front of us, but actions slow among organizations, many are reluctant of change, and the awareness of people is also very low. How to accelerate the right actions and improve awareness of the general public is the challenge and opportunity for sustainable business. In short, businesses and governments have made some visible progress. The next step is to move towards driving action from consumers who are also the stakeholders to accelerate the further improvements to face the critical and urgent challenges. Thus how to appropriately get the right actions coupled with good results is the real challenge nowadays.
What further action on sustainability do you have planned for the future?
Promote sustainability on a level of culture and belief in addition to knowledge and know-how.
Keep on talent cultivation, generate interesting CSR activities. Let people understand that sustainability is not just a business essential, but also a lifestyle we have to implement.
Design useful tools so that corporates and SMEs can apply in their organizations easily and effectively.
Establish partnerships with key international sustainability and CSR players to expand the positive impact.
Can you give any advice to aspiring sustainability superwomen out there?
It is really encouraging to have so many Sustainability superwomen in Asia and everyone strives toward the same direction and share the same belief.
Sustainability and CSR is a great up-lifting power, all sustainability superwomen should live in the light of the power in terms of both personal life and business.