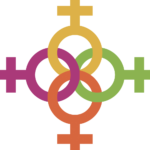 Asia's Top Sustainability Superwomen
Meet the brilliant minds behind the selection of
Superwomen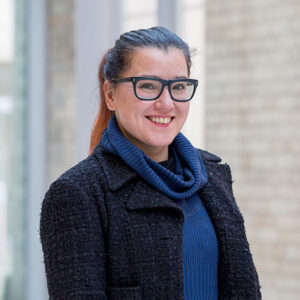 Associate Professor,
Nottingham Business School,
Nottingham Trent University
Dr. Chapple is Associate Professor in Management at Nottingham Business School at the Nottingham Trent University. She previously was Deputy Director and co-founder of the International Centre for Corporate Responsibility (ICCSR) at Nottingham University. Dr Chapple's background is in environmental and industrial economics and she completed her PhD focusing on waste generation and the landfill tax in 2004.
Her research portfolio includes international comparative analysis of corporate responsibility, with various studies focusing on patterns and institutional drivers of corporate responsibility. Systems of Governance in the developing country context is also another key element to her research portfolio. This assesses multilevel governance structures and how configurations of actors, tools and norms influence the achievement of the Sustainable Development Goals (SDGs). Of particular interests are the concepts of inclusive and relational governance. Dr. Chapple was part of a consortium which has recently completed a €3.09 million European Union FP7 research project "Global Value" which assessed the CSR impact of multi-national companies and how "systems of governance" influence businessbehaviour. Prior to that she was representing Nottingham University in the €3 million European Union FP7 bid- "IMPACT", which assessed the impact of CSR practices of companies.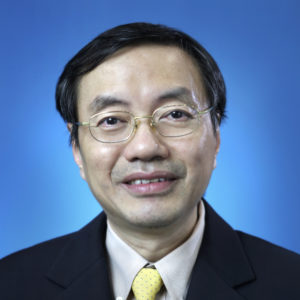 Director,
Centre for Governance, Institutions and Organisations (CGIO), NUS Business School,
National University of Singapore
Dr. Lawrence Loh is Director of Centre for Governance, Institutions and Organisations (CGIO) at NUS Business School, National University of Singapore. He is also Associate Professor and Deputy Head of Strategy and Policy at the University.
At CGIO, Dr Loh is leading ASEAN and Singapore studies on sustainability reporting as well as business integrity in collaboration with ASEAN CSR Network. He heads the Singapore Governance and Transparency Index which publishes the corporate governance rankings of Singapore's listed companies. He also steers the ASEAN Corporate Governance Scorecard which rates the largest listed companies across six ASEAN countries.
Lawrence also sits on the judging panel of the Asia Sustainability Reporting Awards.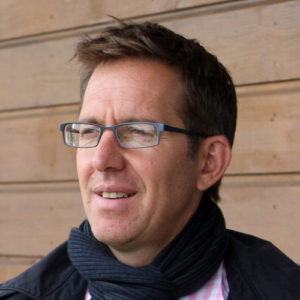 Lecturer in Sustainability,
School of Management,
Charles Sturt University
Simon Wright is a lecturer in sustainability in the School of Management at Charles Sturt University in Australia and a Doctoral Candidate at the Institute for Sustainable Futures in Sydney. He is also a Visiting Fellow at Nottingham University Business School's International Centre for CSR. 
Simon also runs his own sustainability consultancy working with industry, government and universities and teaches extensively across Asia and the UK.  Prior to academia, Simon was head of environmental sustainability for a number of large multinational companies. He lives with his family in Regional New South Wales amidst the vineyards and mountains of Orange.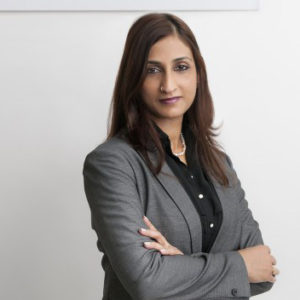 President,
Middle East & Africa

Emerson Automation Solutions
Vidya is President, Middle East & Africa at Emerson Automation Solutions  based in Dubai. Vidya has been a significant contributor for Emerson over the past 24 years. She started her career in business unit operations and spent several years in two business groups where she held various positions of increasing responsibilities and functions. She has previously served as Vice President – Asia Pacific, Global Sales Leader, Plantweb Solutions & Services, Emerson's IIoT Solution. Vidya led business development teams, delivering a wide portfolio of Industrial Internet of Things (IoT) solutions to global customers in process industries. These include enhanced sensors, software applications & services to securely implement Industrial IoT with measurable business performance improvement. Vidya also headed a global Pervasive Sensing Center of Excellence in Singapore, which showcases engineering solutions to help industrial plants operate more efficiently, reliably & safely.
Vidya and her team were responsible for the strong growth of Emerson's wireless business in Asia Pacific and earned industry recognition for market leading Industrial Wireless solutions through Asian Manufacturing Awards, Frost & Sullivan, etc. Vidya successfully engineered a larger and more cohesive presence for the Instrumentation business units across the Asia Pacific region. She formed and led the Project Management Engineering teams in Singapore, India and China and led the development of Asia Pacific Application Specialist teams.
Vidya holds a Bachelor's degree in Mechanical Engineering and a Master of Sciences in Industrial Engineering. She is passionate about mentoring young leaders and is an active AP member of Emerson Automation Solutions Diversity Council. Vidya was also the Executive Sponsor of Emerson's Women in STEM Singapore chapter.
CSRWorks International Pte Ltd
237 Alexandra Road
#06-06 The Alexcier
Singapore 159929
©Copyright 2018 – All Rights Reserved – CSRWorks International