Asia Sustainability Reporting Summit 2018 in Singapore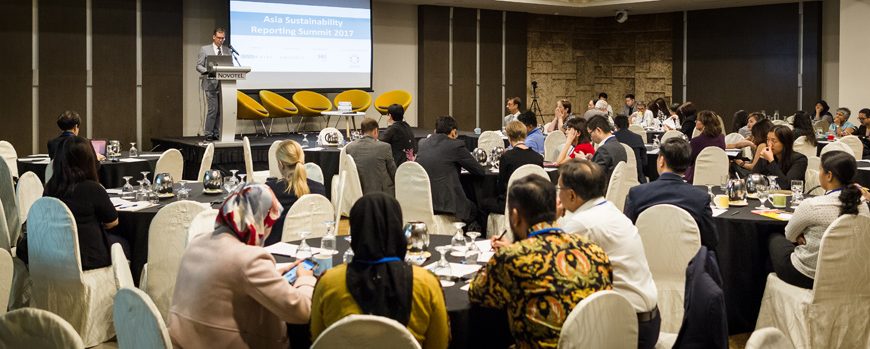 The Asia Sustainability Reporting Summit 2018 will be held in Singapore from 2-3 October.
The Asia Sustainability Reporting Summit is Asia's first regional conference dedicated to sustainability reporting. The Summit creates a powerful platform for the reporting community to discuss new trends, techniques, common challenges, solutions and success stories.
The Summit's theme this year is Sustainability Reporting: Beyond Transparency. The Summit will explore how businesses can integrate business strategy with sustainability reporting to drive long term value and business growth.
The two-day event will bring together top business leaders, chief sustainability officers, sustainability reporting experts and practitioners, standards-setters, regulators and policy-makers and other key stakeholders from the region. Companies which produce Asia's best sustainability reports will also be part of the speakers and attendee profile.
Rajesh Chhabara, Managing Director of CSRWorks, has reiterated the need for a regional platform for businesses and other stakeholders to come together to have a meaningful conversation about reporting.
"This year's Summit will focus on how companies can move from transparency to accountability to make their sustainability reporting more credible and effective. Also, the next frontier for companies is to align their sustainability reporting with business strategy to drive sustainable growth."