As EcoVadis' Certified CSR/Sustainability Expert Partner, CSRWorks International supports suppliers on the EcoVadis CSR assessment to optimise their response and enhance their sustainability performance and practices. Our solutions help suppliers to improve their Eco-Vadis score and rating through advisory and training.
CSRWorks offers a suite of EcoVadis consulting services in a modular structure that can be tailored to meet clients' needs. Our standard packages are as follows:
Our EcoVadis experts will carry out a comprehensive analysis of the client's most recent scorecard or the questionnaire to identify performance gaps and to develop an action plan with specific recommendations for improvement. Clients can use the recommendations report to implement the necessary measures to improve their score.
Our EcoVadis experts will assist in the development and implementation of a sustainability management system in line with the EcoVadis requirements. The comprehensive management system that includes a KPI dashboard and the required policies will be designed to support the EcoVadis CSR Assessment criteria. Our experts will review all policies and documents that are required to be submitted to EcoVadis to ensure they are valid and meet the assessment expectations. Our experts will develop a data collection plan to gather the right information from your colleagues. Overall, the implementation package aims at closing the performance gaps and improves your EcoVadis score and rating.
EcoVadis Questionnaire Response
Our EcoVadis experts will assist in responding to the EcoVadis CSR Assessment questionnaire by advising on the required performance information and supporting evidence. We will ensure that your responses to the questionnaire meet with EcoVadis' requirements.
This service is most suitable for those clients who have completed the EcoVadis Assessment Questionnaire on their own and need expert advice on the responses before the final submission. Our EcoVadis experts will review your answers and provide feedback about gaps or areas of improvement. Based on the check, you will receive a report highlighting specific shortcomings or mistakes in your answers. The report will help you improve the answers and avoid mistakes in submitting your responses to EcoVadis.
We provide tailored advisory services aimed at improving performance in specific areas that results in a better score and rating.
CSRWorks develops and delivers EcoVadis training programmes for capacity building. We offer public training as well as customised in-house training to help your teams understand the EcoVadis assessment requirements.
Our tailored training sessions address the skills and knowledge gaps to help your team complete the EcoVadis assessment effectively. Other than learning how to answer the EcoVadis questionnaire correctly, they learn to interpret the scorecard and make the necessary improvement plan to show progress.
We also organise free webinars regularly to help suppliers build their knowledge about the EcoVadis CSR Assessment principles and criteria. Conducted live by EcoVadis experts, our free webinars provide an insight into the EcoVadis methodology, scoring and assessment requirements and also answer your questions.
Information about our free webinars is updated on this page from time to time.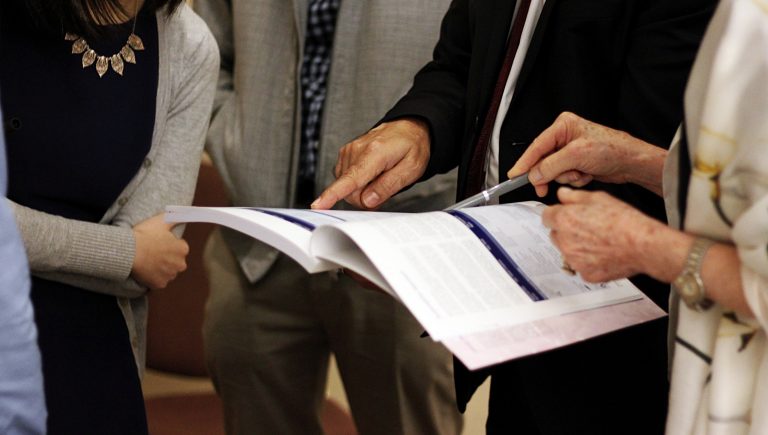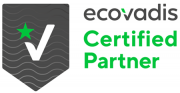 ATTEND OUR COMPLIMENTARY ECOVADIS KNOWLEDGE WEBINARS
CSRWorks will be hosting a series of FREE webinars featuring expert analysts from EcoVadis. The webinars are designed to help suppliers understand the EcoVadis criteria and expectations across the four assessment themes: Environment, Labour & Human Rights, Ethics, and Sustainable Procurement.
Our EcoVadis experts will also share best practice examples and give tips for reporting on the KPIs. The sessions will include a live Q&A session to answer attendees' questions. Register now!
Note: separate registration is required for each webinar
See agenda on the respective registration page
The webinars feature expert analysts from EcoVadis and will be facilitated by our EcoVadis trainers.
Seats are limited! Registrations will close once seats are filled.
If you have any questions, write to training@csrworks.com
FREE CONSULTATION
Contact us for a no obligation free consultation on your latest
Score Card by writing to: consulting@csrworks.com
EcoVadis is the world's most trusted provider of business sustainability ratings, intelligence and collaborative performance improvement tools for global supply chains. Backed by a powerful technology platform and a global team of domain experts, EcoVadis' easy-to-use and actionable sustainability scorecards provide detailed insight into environmental, social and ethical risks across 200 purchasing categories and 160 countries. Industry leaders such as Johnson & Johnson, Verizon, L'Oréal, Subway, Nestlé, Salesforce, Michelin and BASF are among the more than 75,000 businesses on the EcoVadis network, all working with a single methodology to evaluate, collaborate and improve sustainability performance in order to protect their brands, foster transparency and innovation, and accelerate growth. Learn more on www.ecovadis.com
The EcoVadis sustainability assessment methodology is at the heart of EcoVadis Ratings and Scorecards. It is an evaluation of how well a company has integrated the principles of Sustainability/CSR into their business and management system.
It is based on seven founding principles:Assessment by International Experts, Tailored to Industry Sector, Country and Company Size, Source Diversification to Ensure Rich Stakeholder Input for Reliable Scoring, Utilize Technology to Ensure a Secure and Confidential Process and Accelerated Cycle Time, Traceability and Transparency of Documentation, Evidence-Based, and Excellence Through Continuous Improvement.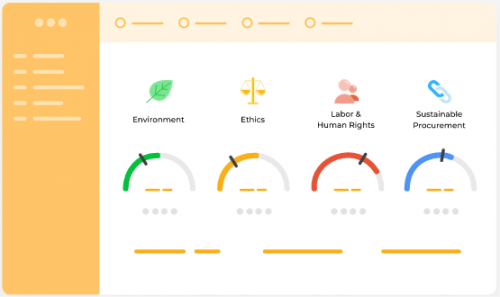 The Sustainability Scorecard illustrates performance across 21 indicators in four themes: 1. Environment, 2. Labor & Human Rights, 3. Ethics, and 4. Sustainable Procurement. The EcoVadis overall score (0-100) reflects the quality of the company's CSR management system at the time of the assessment.
Based on the performance, EcoVadis provides four prized medals: Platinum, Gold, Silver and Bronze. The EcoVadis CSR recognition levels are based upon the percentile ranking of your company's EcoVadis score, and a minimum theme score*. The medals' criteria are reviewed annually.
The criteria for scorecards published from 1 January 2023 are as follows:
Platinum – top 1% (overall score between 78 and 100)
Gold – top 5% (overall score between 70 and 77)
Silver – top 25% (overall score between 59 and 69)
Bronze – top 50% (overall score between 50 and 58)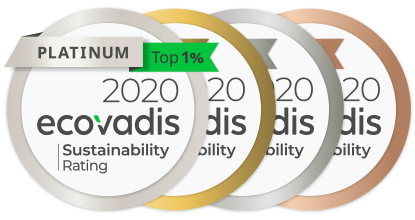 *No medal is assigned for overall scores below 50 or if there is a theme score below 30 in any of the Environment, Labour & Human Rights, and/or Ethics themes or below 25 in the Sustainable Procurement theme.
To learn more about EcoVadis, please contact consulting@csrworks.com
©Copyright 2020 – All Rights Reserved – CSRWorks International