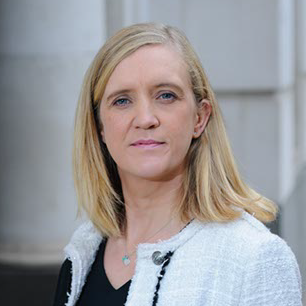 Marion O'Donnell
Associate Director,
ESG, Fidelity International
Marion has managed our ESG strategy globally across all our asset classes since May 2012. In her role, she works closely with our global investment teams to support and assist them in integrating environmental, social and governance analysis into their investment decision-making process, and also with our client relationship teams and international sales teams to ensure our approach to ESG is streamlined across our external communication networks. Marion relocated in her existing role from London to Singapore in 2018 in order to further enhance our ESG strategy in the region.
Marion joined Fidelity International in October 2010 and her previous roles at Fidelity have included Proxy Voting Analyst for Europe and the USA and Lawyer in the Investment Legal Team assisting on drafting derivative documentation and third-party contracts.
Prior to joining Fidelity, Marion worked as a private client lawyer in P.J. Walsh & Company, Solicitors in Dublin, Ireland.  She is a qualified lawyer in Ireland, England and Wales.