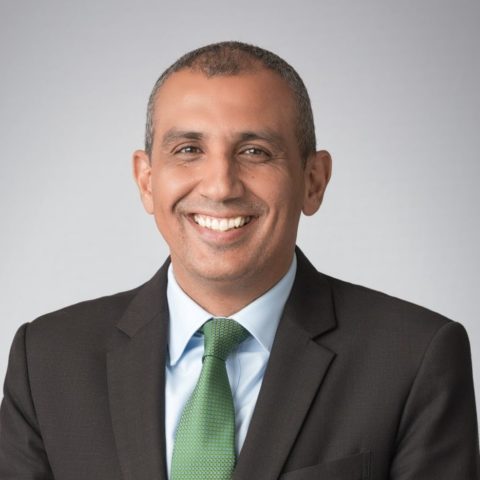 Ibrahim N. Al-Zu'bi
Chief Sustainability Officer,
Majid Al Futtaim Holding
Ibrahim Al-Zu'bi is the Chief Sustainability Officer at Majid Al Futtaim-Holding. In his current role, Ibrahim oversees the group-wide Sustainability strategy of Majid Al Futtaim and is in charge of raising the company's Sustainability Profile in the Middle East and globally. One of Ibrahim's top priorities is to develop and drive 'Net positive' sustainability strategy across the company's different business units.
Ibrahim joined Majid Al Futtaim Properties in 2011 as the Head of Sustainability for Majid Al Futtaim Properties where he played a pivotal role in driving sustainable real-estate practices across the business, leading our properties business toward regional and international amongst both governing bodies and our industry peers.
Ibrahim brings over twenty years of experience in Sustainability and Corporate Social Responsibility. He is currently a Board member of the Emirates Green Building Council, Corporate Advisory Board Member of the World Green Building Council (WGBC), Member of the Advisory board of Dubai Real Estate Institute – Government of Dubai and UAE representative in the Global Alliance for Buildings and Construction – a COP21 initiative. He also represents Majid Al Futtaim in the UNGC UAE network and the UAE Council of Climate Change and Environment launched by HH Sheikh Mohammed Bin Rashid Al Maktoum – UAE's Prime Minister. In addition, he represents Majid Al Futtaim in the Private Sector Advisory Council for Sustainable Development Goals (SDGs) and is a member of the Global Council for SDG13. Ibrahim also served as the Senior Advisor –Sustainability for the Dubai Land Department, Government of Dubai.
Selected as one of the Top 100 Thought Leaders in Europe and the Middle East by Center for Sustainability and Excellence in the US, he has taken sustainability and CSR initiatives to another level in the Middle East and internationally through awareness campaigns for environmental issues, climate change and education programmes, as well as private sector engagement.
Ibrahim is an official ambassador and education representative for the Honourable Al Gore Climate Reality initiative. He is also the West Asia Coordinator of the United Nations Environment Programme (UNEP) UNESCO Youth Xchange Project.