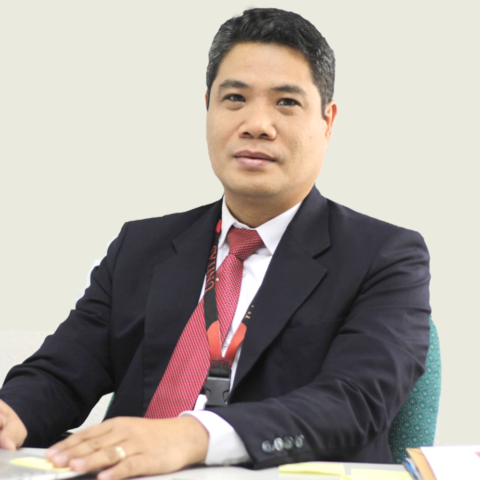 Colin Legarde Hubo
Executive Director,
Center for Social Responsibility,
University of Asia and the Pacific (UA&P)
Prof. Colin Legarde Hubo is the Executive Director of the Center for Social Responsibility at the University of Asia and the Pacific (UA&P), the leading academic institution providing business sustainability services in the Philippines. He is credited for institutionalizing business sustainability in the curriculum of UA&P and starting a program to train business executives about sustainability management. Colin was elected twice to the stakeholder council of Global Reporting Initiative (GRI). He has worked with IFC-WB, Control Risk Group (London) and has managed development projects of British Embassy Manila and Agence Franciase de Development.
Colin is considered as the leading expert in sustainability reporting in the Philippines for being the adviser/writer of sustainability reports of top conglomerates including First Philippine Holdings, GT Capital, DMCI, San Miguel Corporation Global Power, Energy Development Corporation, First Gen, Semirara Mining and Power Corporation, Petron Corporation, AES Philippines and Vietnam, San Roque Power, Tokyo Electric and Marubeni Energy, Landbank of the Philippines, FCF Minerals, TVI Mining, and Zuellig Family Foundation. Likewise, he provided inputs to the Securities and Exchange Commission (SEC) Sustainability Reporting Guidelines for Publicly Listed Companies in the Philippines.
Colin has undergraduate degrees in Political Science and History from the University of the Philippines; graduate degrees from UP and UA&P. He was a Fleishman fellow at the Sanford Institute of Public Policy of Duke University. He is a certified practitioner of SA8000, GRI Standards, and Integrated Reporting Framework. He has written articles and books about sustainability, corporate social responsibility and business and human rights.