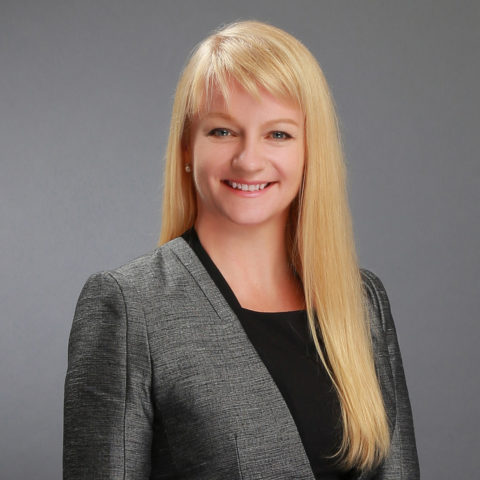 Poulin Magdalena
Head of Diversity and Inclusion, Asia Pacific, AIG
Magdalena has over 13 years of diversified and multinational work experience. Currently based at AIG, she oversees the strategy and implementation of diversity & inclusion programs for the APAC region. Magdalena seeks to foster a culture of inclusion across the region and her focus areas include developing strategic diversity programs to recruit, engage and develop talent, advancing a culture of inclusion and enhancing the AIG's brand and market relationships. Magdalena's previous career includes a mix of D&I, HR and CSR roles in the EMEA and Asia Pacific regions for companies such as MVCI, EMC and HP.
 Magdalena was awarded a Community Service Award for her partnership with Special Olympics Ireland, and a Diversity Award from the EMC Office of Global Workforce Inclusion for her leadership and achievements in the Women Leadership Forum. Magdalena was also listed as one of the Asia Pacific Inclusion Champions 2017 in the Diversity & Inclusion Forum by the BD Foundation for promoting the values of inclusion and named a 'HeForShe Influencer' by the UN Women for promoting gender equality in Singapore for 3 years in a row.
 Magdalena is involved in the Singapore Business Network on Disability AIG is a co-founding member of and she is a mentor in the AIG Student Innovation Program for students with disabilities. She also served on the Executive Board of PrimeTime, a Business and Professional Women's Association in Singapore, she developed and launched the PrimeTime Two-Way Mentoring Program and she is a co-founding member of KeyNote Asia Women Speakers Directory.
 A Polish national, Magdalena received her Master's degree in English Studies at the University of Lodz in Poland. She also studied HR Management at the Cork Institute of Technology and Griffith College in Ireland. Magdalena lives in Singapore with her husband and two children. In her leisure time, she enjoys sports, dancing, aerial arts and traveling around the world with her family.