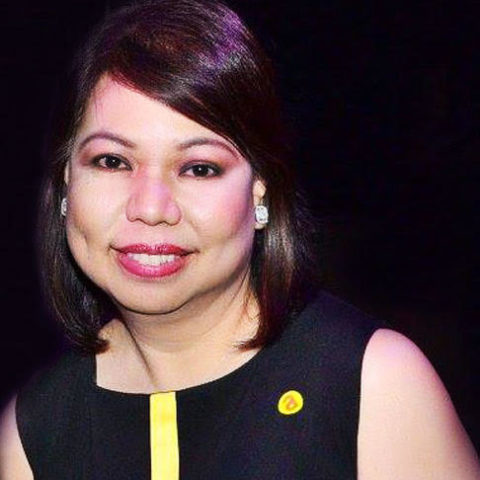 Maria Yolanda C. Crisanto
Chief Sustainability Officer, Corp. Comms. Group Senior VP, Globe Telecom Inc.
Yoly is the Corporate Communications Group Senior Vice President and Chief Sustainability Officer of the number one mobile company in the Philippines – Globe Telecom Inc.
She finished AB Communication Arts at the University of Santo Tomas with an MBA from the Ateneo Graduate School of Business. She is a member of the Asia Pacific Association of Communications Directors (APACD), and Public Relations Society of the Philippines. Recently, she was awarded as 101 Most Impactful CSR Leaders (A Global Listing) by world CSR Day and World Sustainability in Taj Lands, Mumbai. She became the first Filipino to be recognized with a Communications for Future (C4F) Davos Award by winning the Ideas of the Future-Personal category under the Start-up and Technology Categories. She was also awarded as Asia's Top Sustainability Superwomen 2018 at the Asia Sustainability Reporting Summit 2018. She was also recognized by PRWeek as one of the 500 most influential people in the global PR industry for three straight years from 2015 to 2017. She served as judge to the following: PR Week Asia Awards 2014-2017, Marketing PR Awards 2015-2017, Boomerang Awards 2017, APAC Effie Awards 2016-2018, PR Week Global 2018.
A Marketing and Corporate Communications Executive with over 30 years solid experience in Integrated Marketing Communications, her expertise lies in Strategic Communications for Corporate, Brand, and Crisis Communications. She handles stakeholder relations involving employee culture development through Internal Communications, media and government relations, as well as the company's corporate social responsibility and Sustainability programs.