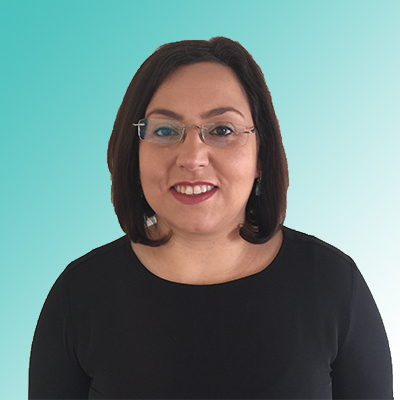 Aglaia Ntili
Managing Director, Sustainability Knowledge Group
Aglaia Ntili is a seasoned sustainability professional, with 15 years of international experience across a wide range of corporate sustainability and responsibility fields.
Aglaia serves as the Managing Director of Sustainability Knowledge Group, providing Sustainability and CSR advisory and training services at international corporate level. Aglaia is the founder of CSR Coaching, supporting professionals in Corporate Responsibility and Sustainability, and the founder of the CSR & Sustainability meetup, the 1st and only open platform to support active learning and knowledge sharing on CSR and Sustainability in the UAE. She is also the Chair of the UAE chapter of the International Society of Sustainability Professionals (ISSP), currently the only professional body for Sustainability professionals in the region.
Aglaia has developed the Middle East and Greek local standard training version of the GRI G3, G3.1, the Bridging Module and GRI G4 Training for regional providers. As an ILM and CPD Standards approved trainer, Aglaia has trained hundreds of professionals in GRI Reporting, Strategy, CSR Programs, Stakeholder Engagement, SROI, Quality, Performance and Environmental Management, communication and implementation.
Aglaia holds an MBA, an MSc in Total Quality Management & Business Excellence and a Degree in Business Administration. She is a Certified ISSP-SA, an ISO 9000 Lead Auditor and an EFQM Accredited European Excellence Assessor.
Aglaia is an elected Board member and founding member of the Sustainable Business Council Greece, the official member of World Green Business Council in Greece. Aglaia is also the founder of Startegy, a social enterprise helping closet entrepreneurs to unleash talent.
Aglaia has presented the business case for Sustainability, and tools to develop it, at a number of conferences, in Europe, Asia and the Middle East.