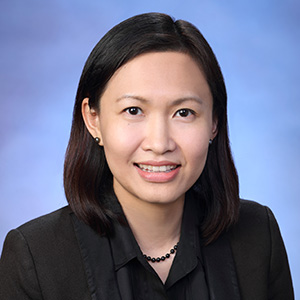 Janice Lao
Janice Lao is the ESG Director at Helen of Troy.
With more than a decade experience on the nexus of sustainable and responsible business issues, she has worked for blue chip companies, local and national governments, NGOs and multinational conglomerates in the transport, energy, extractive, consumer and property sectors. Her expertise lies in embedding and integrating sustainability into the business, rather than just as a traditional add-on – her experience ranges from working on innovative sustainable financing and investment and advising board members and senior management. Her international work experience has taken her around the Asia-Pacific, North American and European regions.
She graduated with an MSc on Environmental Change and Management from the University of Oxford and a diploma in business from the University of Oxford Said Business School. She has been awarded the 2014 FWN Global Most Influential Women of the Year – Emerging Leader; 2015 Global Sustainable Leadership Award and a fellow of the exclusive Pioneers for Change Fellowship Programme in the United Kingdom.