An interview with Alps Group Founder & CEO, Angela Sim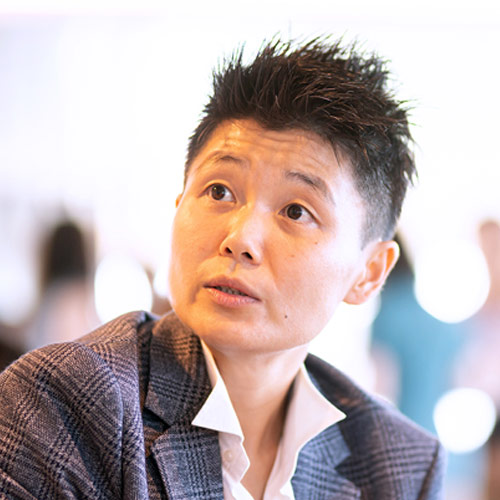 "My company has also received the most eco facial tissues and the most eco-friendly toilet rolls award from Women's Weekly. The awards are selected based on votes from readers and editors. They are genuine awards with no financial sponsorship."
What have been your top achievements in sustainability so far?
Cloversoft has developed a lot over the years and we have changed quite a few things to make our business more sustainable. For instance, recently, we rolled out a coreless toilet paper product in an attempt to reduce waste. Also, we aim to eliminate plastic packaging in our products. As such, we replaced plastic with a more sustainable and environmental paper packaging that can be subsequently recycled and repurposed. These highlight the extra mile that we are willing to go to improve our sustainability efforts as a business.
In the last two years, my company has also received the most eco facial tissues and the most eco-friendly toilet rolls award from Women's Weekly. The awards are selected based on votes from readers and editors. They are genuine awards with no financial sponsorship.
What challenges have you faced along the way and how have you overcome them?
The biggest challenge was our lack of experience in the fast-moving consumer goods industry. We had an ideal and the passion, but the lack of experience was daunting for us. We stuck it out, did our due research and connected with people of similar passion. This had helped us to continue working towardsfulfilling Cloversoft's mission.
Also, when we first started promoting eco-friendly household products, many Singaporeans are not as receptive to the idea of utilizing environmentally friendly household products. This served as a challenge to us, but my team and I worked hard to communicate the value of our environmentally friendly products which are also safe for human and pet usage.
What are the biggest challenges and opportunities you face today as a sustainability leader?
The biggest challenge that we have would be to introduce the idea of breaking norms and habits that people are already used to. For instance, many might find it difficult to let go of the convenience associated with using plastic bags. Thus, we have to understand the barriers that are keeping these people away from changing their habits and introduce them comfortable alternatives to lower their barrier towards utilising sustainable products and practices. Cloversoft offers quality products with competitive pricing that offers a low entry barrier towards a sustainable lifestyle. We would also have to start the practice as sustainable leaders and communicate effectively to the public about our vision so that these people will be confident enough to abandon their old practices and take on new ones.
What further action on sustainability do you have planned for the future?
We have new plans for a disruptive innovation that can create new markets and change our interaction with the environment. This is another company that I have set up. It is called Edible Plastic and it is a patented technology that has now made possible plastic which can be dissolved within hours when it comes into contact with water. This serves as a truly sustainable material which can replace the harmful and now, soon to be bygone petrochemical plastic thus contributing towards a zero waste ecosystem for our planet Earth. Edible Plastic also aims to make waves in the packaging industry by allowing mankind's continual reliance on the plastic material without causing harm to the environment and the affected marine creatures through the introduction of dissolvable plastic. We are open to queries about this and please do not hesitate to contact us.
Can you give any advice to aspiring sustainability superwomen out there?
There might be many hurdles and problems to introducing sustainability to the crowd out there due to issues like inconvenience and high price point. However, I believe that we would need to simply have grit and move on. We often partner with other businesses with a similar mission and work together towards the same goal. The knowledge of having people who are working together with you despite opposing currents has actually motivated my team and I to work harder towards a shared goal. Also, I believe that having a strong team working together with you can help you to achieve your goals. For instance, the team at Cloversoft has provided tremendous help. They are always willing to get their hands dirty and try out different ideas and I am confident to say that Cloversoft is holding on to one of the strongest human teams regionally.